Constant Contact and Ameritas have the right archived email marketing solution for you.
Win more business with existing clients and convert prospects while staying FINRA and SEC compliant with Constant Contact, the Ameritas-approved email marketing service provider. Constant Contact has extensive experience with financial advisors and brokers. In other words, we know how you work.
The tools you need.
Online marketing has the reach, trackability and return you need to quickly and effectively generate dialogue that keeps clients coming back, coverts prospects and wins referrals. Our solution gives you the unique tools and features you need to succeed:
Remain compliant with FINRA and SEC requirements. Constant Contact automatically delivers a copy of your emails to AIC's archiving solution - Smarsh.
Customizable templates. Create beautiful, fully customized, professional-looking communications fast.
Social media integration. Post your social media compliant marketing campaigns on your AIC approved social sites with one click.
Real-time reporting. See what engages your audience by tracking opens, clicks, social shares and much more.
Synched to your existing tools. Built in integration with Redtail and SmartOffice.
Powerful contact management. Get great results by organizing your contact list into prospects, retirees, pre-retirees, etc. to do targeted marketing.
Multiple marketing activities in one place. Choose from email newsletters, announcements, event registration, surveys, sign-up forms and more.
Free award-winning coaching and support. You know how important great client service is to your business. So do they-their marketing coaches are always ready to help you.
Affordable monthly pricing.
Take advantage of our special Ameritas discount. Sign up for email marketing starting at just $25 per month, and enjoy 10% off. When you prepay for 6 months, get 15% off OR prepay for 12 months and get 20% off.
How do I get started with my marketing campaign?
Fill out the form to your right to create your account. Make sure to use your AIC approved email address as your username.
Import your contacts.
Create your email with Constant Contact's easy-to-use templates.
Submit your material to AIC for review and approval through AdTrax before sending your e-mail campaign.
Send your e-mail.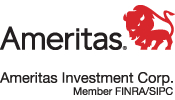 Start your FREE trial now!
Already have an account? Log In
Questions?
Have questions about Email Marketing, our Archived Email Marketing solution, or pricing options?
Call us at (855) 815-5450